Orange Shoe
Personal Trainers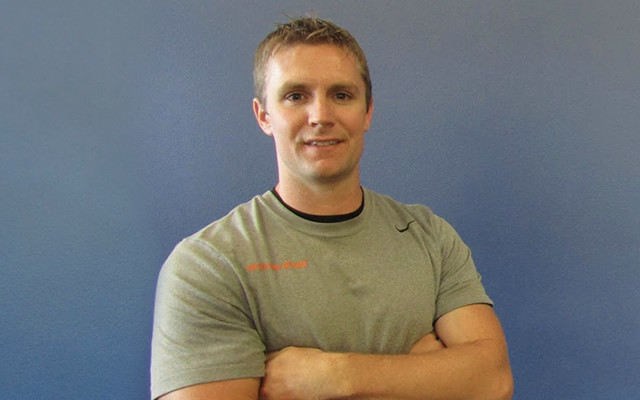 Wade Ritchie
BS, CSCS | Owner, Fitness Professional
Brookfield Personal Trainer
About
Wade is a graduate of the University of Wisconsin-Platteville with a bachelor's degree in Health Promotion. He received his Certified Strength and Conditioning Specialist through the National Strength and Conditioning Association. During his time at UW-Platteville he excelled as a Varsity Track and Field Athlete. Wade is Trigger Point certified, Functional Movement Screen certified and TRX certified. His passion for athletic and physical performance has been a driving factor in his life. As a
Brookfield personal trainer
, Wade is committed to helping individuals reach their health and fitness potential through personalized fitness programs and customized coaching that balances the demands of life and fitness.
Q&A
Q: Why did you become a personal trainer?
A:
I became a personal trainer to help change people's lives by utilizing my passion for living a healthy and active lifestyle. I truly believe a person who is fit lives a more fulfilling life.
Q: What has been one of your favorite client experiences?
A:
I had the pleasure of training a client who lost a total of over 100 pounds over the course of 3 years and really altered his life in a huge way. His transformation was amazing to be a part of.
Q: What is your proudest physical achievement?
A:
I climbed a 14,000 ft mountain and biked 65 miles the next day.
Q: Why do you love Orange Shoe?
A:
Orange Shoe is the perfect environment to capture an energetic and motivating atmosphere where clients and trainers can work very hard to achieve goals and still have fun in the process.