What People Are Saying About the Best Gym & Personal Trainers near Cottage Grove WI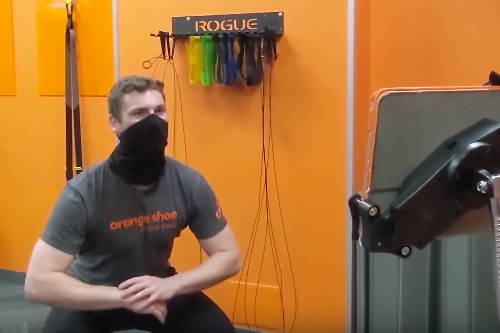 Train your way:
Costs are surprisingly reasonable. On the low end some of our clients choose us for once a month nutrition consulting. On the high end a client might get 1 on 1 with a trainer 3 times a week. We are remarkably effective at helping you achieve your nutrition and fitness goals regardless of your budget and current lifestyle!
"I started working out with Orange Shoe SP a few weeks ago. I love that the group classes are small, and thus able to maintain distance. I've been to other group classes at other gyms and the amount of people is overwhelming! I love the exercises. Interval training is perfect for increasing flexibility, weight loss, and is motivating and fun!! John and Emily are wonderful owners and trainers! They really take the time to get to know your goals and help you achieve them! Michaela is a challenging and great trainer as well! The studio has all the right equipment and is very clean! If you're looking for "personal" fitness, give Orange Shoe a try!!" – Nicole C
Small Group Fitness Classes near Cottage Grove from the Experts at Orange Shoe
We offer several programs like small group training, nutrition coaching and personal training. Regain your personal health with a plan and routine specifically customized to your unique abilities and desires from the expert trainers at Orange Shoe. Not only are our training plans customized for your needs and wants, but our trainers will work with you to provide the best experience possible. Additionally, if you are unable to come to our studio or just prefer the comfort of your own home, we can work to accommodate you. Our trainers can come to your home to meet with you one-on-one in person. Do you need to be more COVID conscious but still want to improve your health? We even provide virtual training and can meet with you virtually through Zoom!
Check out what some of our other satisfied customers had to say to see why Orange Shoe is so much better than any other gyms near Cottage Grove.
Take the first step towards taking control of your health and master YOUR DNA - join today! Your first session is on us!


Find your Orange Shoe studio
Orange Shoe Personal Fitness has many locations in Wisconsin and Illinois. Each studio is a welcoming, supportive environment to help you become your best self. Reclaim your health today at your local personal training studio!
Chicago Area
Madison Area
Milwaukee Area