Client Stories:
Cheryl Augustine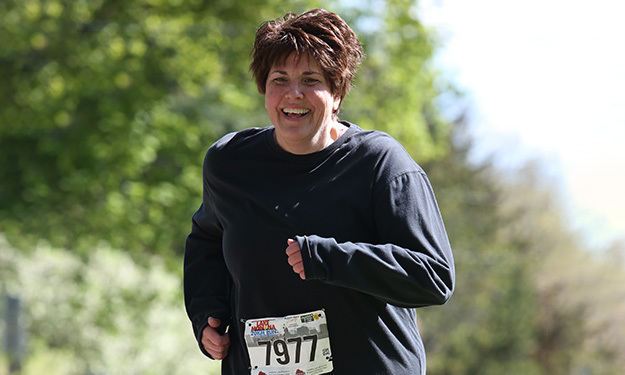 I have always been an athlete wannabe on the sidelines, in awe of what others could do-and then one day I decided to go for it.
Health and physical challenges were a consideration, so I knew I would need help searching for my inner athlete- I chose to partner with Orange Shoe, because I believed/trusted they would lay out the proper game plan to keep me safe, challenged, but most importantly supported and encouraged.
Weight loss was a top priority, not only am I smaller-I am leaner, and I love seeing muscles awaken from years of hiding under layers of fat. The physical changes I have enjoyed since joining Orange Shoe allow me to be more functional in my daily life-increased balance and stability, walk a little taller, bend a little easier.
I find my gains in physical strength fuel my mental strength, Orange Shoe gives me the self-confidence to change my goals into accomplishments. I am no longer on the sidelines, I am living a fuller, brighter, active lifestyle…yes, a life some would label as athletic!!
I will never be able to thank you and your team, for the "me" you have helped me discover.
– Cheryl Augustine