Client Stories:
Jeannie McCarville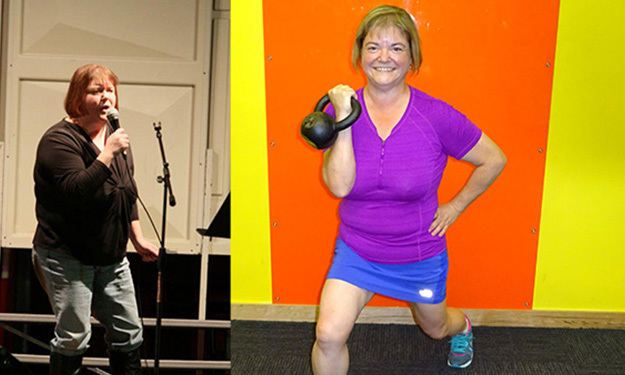 Diabetes runs in my family. My doctor had been monitoring my blood sugar for years but, my labs were becoming worse. He said that I could continue down this path and end up on insulin, or worse. Or, I could attempt to make a change. I was scared and not sure what to do.
I passed Orange Shoe on my way to work every day. I decided to stop in and check it out. At this point, what did I have to lose?
Over time, I lost a total of 65 pounds and my doctor took me off all of my medicines. I am no longer diabetic. I took up running and I have completed many 5 and 10k races. I began lifting weights and to date, two of my best PRs are in deadlift (225 pounds) and bench press (125 pounds).
Orange Shoe makes what may seem impossible, possible. My overall health and wellbeing has greatly improved.
– Jeannie McCarville