What People Are Saying About the Best Gym & Personal Trainers near Mt Horeb WI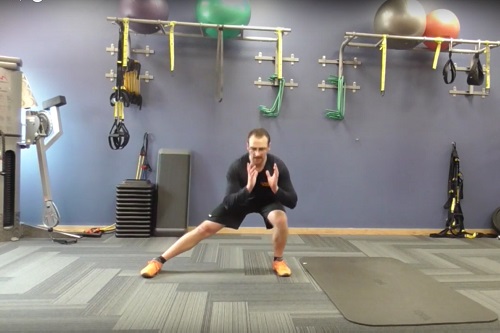 Train your way:
Costs are surprisingly reasonable. On the low end some of our clients choose us for once a month nutrition consulting. On the high end a client might get 1 on 1 with a trainer 3 times a week. We are remarkably effective at helping you achieve your nutrition and fitness goals regardless of your budget and current lifestyle!
"I just completed my first year with Orange Shoe, and am about to finish my first No Resolution Challenge. This is the longest I've ever stayed with a gym and I couldn't be happier! And this is the first time I've ever actually completed a challenge, of any kind, and I couldn't be more proud of myself. I love that it was in December, so there was no pressure of a "New Years Resolution" - and I really pushed myself by taking more classes and even waking up early to do them! Now I'm going into the new year stronger and ready for more. While I miss going into the OS gym, I've come to love my home gym by still taking Zoom classes, knowing the trainers can still direct, correct, encourage, and push me. The Orange Shoe family definitely feels like home." – Beth J
Small Group Fitness Classes near Mount Horeb from the Experts at Orange Shoe
We offer several programs like small group training, nutrition coaching and personal training. Regain your personal health with a plan and routine specifically customized to your unique abilities and desires from the expert trainers at Orange Shoe. Not only are our training plans customized for your needs and wants, but our trainers will work with you to provide the best experience possible. Additionally, if you are unable to come to our studio or just prefer the comfort of your own home, we can work to accommodate you. Our trainers can come to your home to meet with you one-on-one in person. Do you need to be more COVID conscious but still want to improve your health? We even provide virtual training and can meet with you virtually through Zoom!
Check out what some of our other satisfied customers had to say to see why Orange Shoe is so much better than any other gyms near Mt Horeb.
Take the first step towards taking control of your health and master YOUR DNA - join today! Your first session is on us!


Find your Orange Shoe studio
Orange Shoe Personal Fitness has many locations in Wisconsin and Illinois. Each studio is a welcoming, supportive environment to help you become your best self. Reclaim your health today at your local personal training studio!
Chicago Area
Madison Area
Milwaukee Area