X

"The Farm" is tucked away 90 minutes outside of Madison in the famous "Driftless Area" of Wisconsin. The photos you see show some of the picturesque scenery of where your morel mushrooms were found. The photos also include some of the 4th generation morel hunters foraging the hillsides to find these elusive delicacies of Wisconsin. All proceeds will be donated to: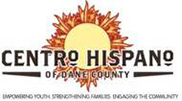 Want to join us next year?
Email Scott Michel at smichel@orangeshoe.com to learn more.