Orange Shoe Personal Trainers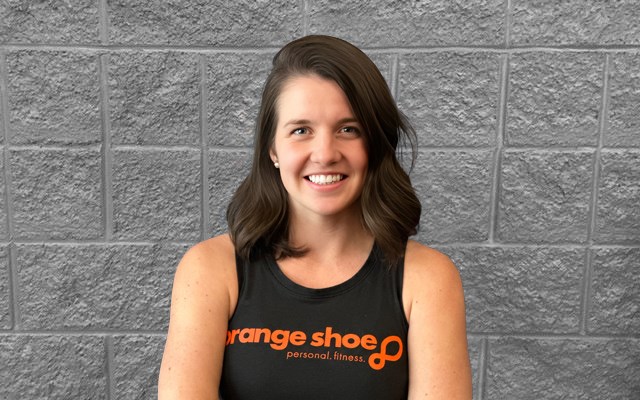 Abby Resch
BS, CPT, Managing Partner | Fitness Professional
Personal Trainer and Managing Partner Brookfield
About
Q & A
Q: Why did you become a personal trainer?
A: I decided to become a trainer for two main reasons. One reason is that I love talking with and getting to know people. Being a trainer is one of my greatest passions because of the connections I get to make with my clients. I find so much joy in it. My other reason for becoming a personal trainer is that I believe wellness and fitness is the platform for living a confident and happy life. I took this passion for fitness and completed 4 years of swimming at a Division 1 university and got a Bachelor of Science degree in Exercise Science. To me, fitness is not only a passion, but my way of life and I love sharing it with people.

Q: What has been one of your favorite client experiences?
A: I worked with an elderly client for a few months who had chronic pain and couldn't do most activities of daily living because of it. He had multiple surgeries in the previous years and had been seeing a physical therapist to ease some pain. He and I worked diligently on strength and mobility, so those daily activities wouldn't be so difficult. Within a couple of months of working with him, he could do so many wonderful things with ease. His strength and mobility improved greatly… so much so that he can now confidently pick up his granddaughter, play with her, walk up the stairs, and other great things. He has stopped needing to see his physical therapist and he no longer needs much of his medication.

Q: What is your proudest physical achievement?
A: One of my proudest physical achievements was when my dad and I completed a bike race called Race the Lake. I am not an avid cyclist so this was way out of my comfort zone. 93 miles on a bike seat only 12 inches behind my father on our tandem bike was daunting to me. We completed it anyways and it was a really great experience going out of my comfort zone and challenging myself!

Q: Why do you love Orange Shoe?
A: I love Orange Shoe because it strives to meet every client where they are at and helps them meet their goal.