Orange Shoe Personal Trainers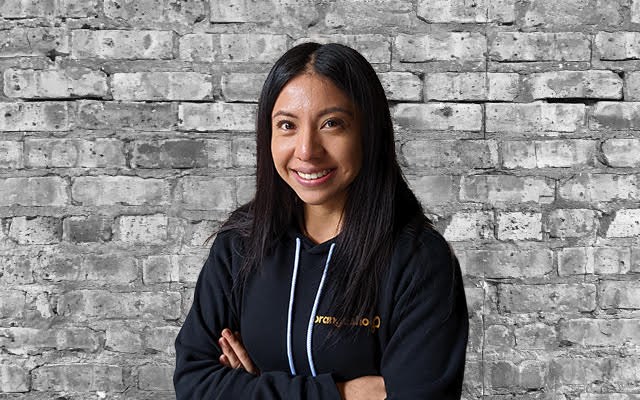 Anahi Tilapa
BS, NASM | Fitness Professional
Personal Training Lakeview
About
I graduated from the University of Illinois at Chicago with a major in Kinesiology. I am a NASM certified personal trainer. My interest in fitness started with running when I was in elementary school and this interest increased as I was introduced to strength training during my college career. I truly believe that exercise is medicine. I believe in the importance of performing physical activity in order to help prevent, as well as help with treatment of certain medical conditions. I really enjoy strength training, but I also like to go on long hikes and walks. As a lakeview personal trainer, I look forward to helping individuals stay consistent and motivated with their fitness goals regardless of their level of expertise.
Q & A
Q:

Why did you become a personal trainer?

A: I am very passionate about fitness and I would like to help others achieve their fitness goals and overcome the obstacles that is keeping them from exercising as much as they would want to.
Q:

What has been one of your favorite client experiences?

A: Seeing their face of happiness and accomplishment after being able to perform an exercise without pain and performing it for a full set without feeling winded out.
Q:

What is your proudest physical achievement?

A: Being able to gain the upper body strength to do my first push-up.
Q:

Why do you love Orange Shoe?

A: The individualized attention that is given to the clients, even if they decide to do small group training. I also love the fact that clients who have a busy lifestyle are still able to get a workout in throughout the day as there is a variety of workouts for them to choose from: group, partner-training, individualized, etc.