Orange Shoe Personal Trainers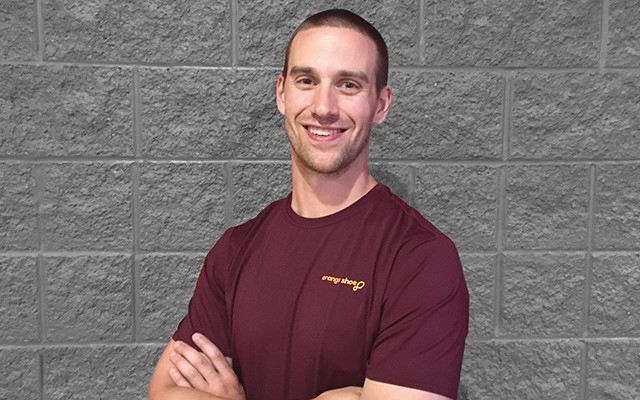 Brent Hurlbert
BS, CSCS, PN1 | Owner, Fitness Professional
Fitchburg Personal Trainer
About
Brent has been a part of the Orange Shoe Fitchburg personal trainer family since 2008. He graduated from UW-La Crosse with a BS degree in Exercise Sport Science and also earned his Certified Strength and Conditioning Specialist certification through the NSCA. He is also a certified Precision Nutrition Coach. Brent started his fitness career in Florida where he helped train MLB players, NFL Combine participants, tennis, and soccer athletes. He has also helped hundreds of law enforcement officers pass numerous physical fitness standards throughout Fitchburg, Madison and the upper Midwest. Brent's experiences in coaching so many people to reach their fitness goals fuel his passion for fitness and desire to help you reach your goals as well.
Q&A
Q: Why did you become a personal trainer?
A: I love coaching! It is so rewarding to watch people succeed both physically and psychologically when they reach their goals.

Q: What has been one of your favorite client experiences?
A: I once took part in a charity event at Orange Shoe where clients were able to train the trainers. The clients made sure I was begging for mercy.

Q: What is your proudest physical achievement?
A: I like to play golf so I would say shooting 72 on three different occasions. However, some don't consider golf a sport so completing the Tough Mudder was fun too.

Q: Why do you love Orange Shoe?
A: Orange Shoe provides me the opportunity to meet and coach the most interesting people. I have so many great friendships because of this.