Orange Shoe Personal Trainers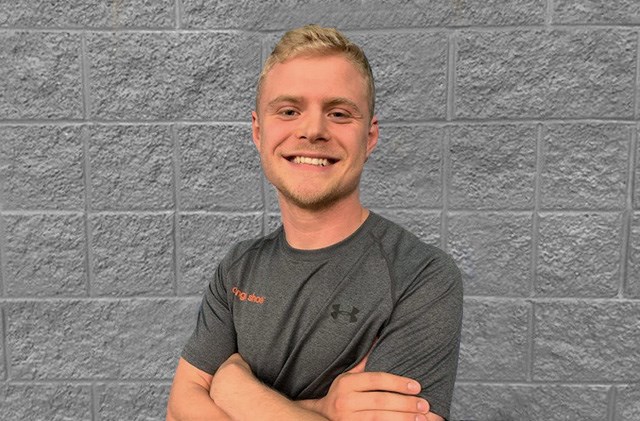 Bryce Niemi
ACE | Fitness Profesional
University Ave. Personal Trainer
About
Originally from northcentral Wisconsin, Bryce is currently pursuing his bachelor's degree in Kinesiology - Exercise and Movement Science from UW-Madison. A three-sport athlete in high school, he went on to compete in college football at UW-Whitewater after recovering from ACL surgery completed prior to his freshman season. The recovery process continued to develop his fascination with the connectedness of the human body and showed him the importance of treating each client as an individual. After deciding to leave college athletics, Bryce transferred to UW-Madison, where he has become involved with recreational sports and completed his personal training certification through ACE.
Q&A
Q:Why did you become a personal trainer?
A:I've always enjoyed helping people achieve their goals, and personal training is one way to help people in a way that affects their whole lives. I love seeing peoples' "a-ha!" moment when they feel their body perform in ways they didn't think they could.
Q:What has been one of your favorite client experiences?
A:Most recently, I was fortunate to see a lifetime runner gain control of his knee pain with just a few simple stretches and exercises. After he expressed such frustration and feelings of being "stuck" early in our time together, it was especially fulfilling to see him go after new goals with greater ease.
Q:What is your proudest physical achievement?
A:Overall, my rehabilitation from ACL reconstruction was, and has been, a great challenge but a rewarding experience. Although I ultimately decided to walk away from college athletics, encountering great physical therapists, trainers, coaches, and even a dance instructor has given me invaluable experience in human movement.
Q: Why do you love Orange Shoe?
A: I love Orange Shoe because of the positive environment! Being able to communicate at a high level with clients as well as other teammates makes my job even more enjoyable.