Orange Shoe Personal Trainers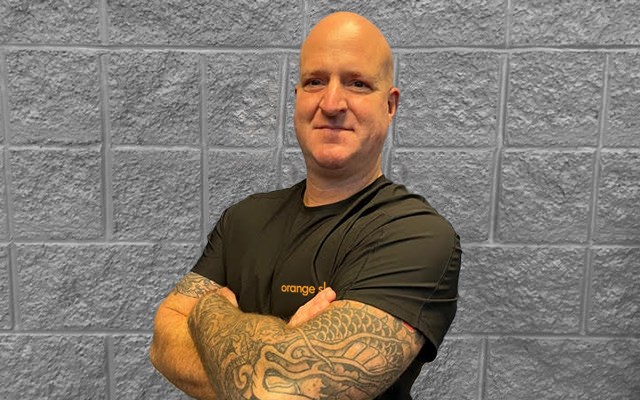 Chris Fedosky
CPT, CES | Fitness Professional
Personal Training Fitchburg
About
I am a Certified Personal Trainer & Corrective Exercise Specialist from the National Academy of Sports Medicine, Muay Thai practitioner & weight lifter. After years of working as a sommelier and bartender, I transitioned to the fitness industry to help people achieve goals they thought impossible. After I joined Pacific Ring Sports in Oakland, CA, my co-workers, friends & family started asking me fitness questions regularly. Often the questions came from a place of hopelessness and resignation believing that they could never learn a new sport, regain strength they had when they were younger, lose 20 pounds of stored fat or relieve chronic pain. Helping them overcome these hurdles and achieve their goals felt very rewarding so I got certified and changed career paths. I also went to music school in NYC, teach guitar & love to cook.
Q & A
Q:

Why did you become a personal trainer?

A: Helping people achieve goals they thought impossible is so rewarding and an authentic expression of myself that being a personal trainer is a no-brainer.
Q:

What has been one of your favorite client experiences?

A: I had clients that wanted weekly Muay Thai-styled conditioning sessions last summer. I put together small group sessions modeled after what my Thai teacher showed me in California and was able to pass on the tradition to them.
Q:

What is your proudest physical achievement?

A: Learning the Rings! I trained on the gymnastic rings for 3 years alongside Muay Thai for a personal strength challenge and it was so much fun. It also was one of the most physically demanding endeavors I have ever taken on.
Q:

Why do you love Orange Shoe?

A: I love the individual attention that we can give clients and customization of their programs. Also working with a team of fitness professionals from different backgrounds is unique and inspiring.