Orange Shoe Personal Trainers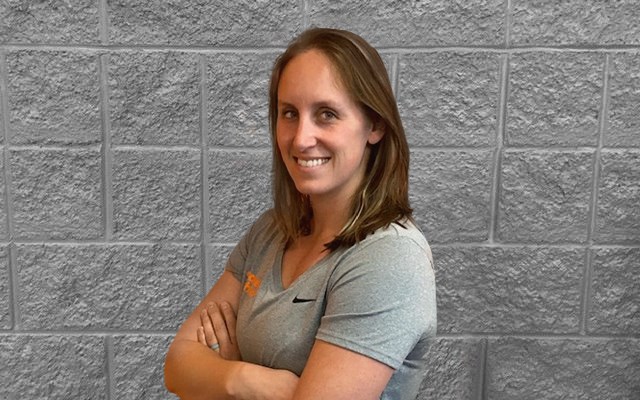 Emily McKiddy
BS, MS, NASM | Fitness Professional | Owner
Sun Prairie Personal Trainer
About
Emily put her love for exercise and competition into play as a collegiate volleyball player at Carthage College in Kenosha, WI. All four years in college her team was ranked in the top ten in DIII across the country. While completing her bachelor's and master's degrees in biology she was able to keep in touch with her passion for coaching and mentoring others through coaching girls volleyball. She has coached all types of athletes, from beginners to high level athletes and loves creating strength and conditioning programs to help them reach their next level of fitness and play in college. Being a college athlete, physical fitness was always a large part of Emily's life and she looks forward to sharing her passion for it with others. She enjoys helping others reach their fitness goals and loves to see them excited to work hard!
Q & A
Q:

Why did you become a personal trainer?

A: I love helping people realize their goals and helping them on their way to their next level of fitness, whether it is coming back from an injury or making their varsity team.
Q:

What has been one of your favorite client experiences?

A: A recent small group class I attended had clients of all different ages and skill levels and they were cheering and encouraging each other regardless of where they were in their fitness. To me, it is less about where you start, but more about how you get to your destination and that you enjoy the road along the way there.
Q:

What is your proudest physical achievement?

A: Playing for a top ten collegiate volleyball team all four years of my undergraduate degree.
Q:

Why do you love Orange Shoe?

A: When you walk through the front doors it doesn't feel like your typical gym experience. You get personalized attention from experienced and energetic trainers that see you as an individual, not a membership.