Orange Shoe Personal Trainers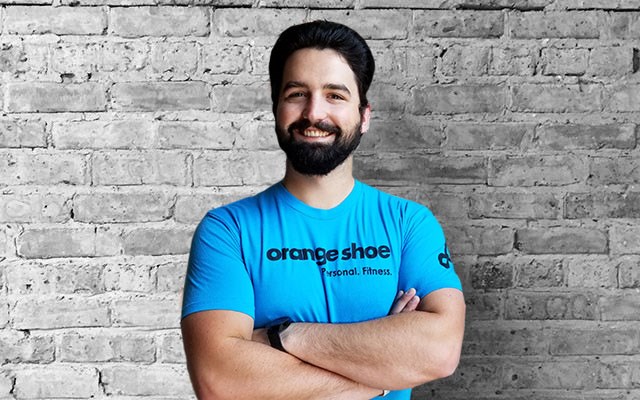 Jack Valutis
BS, CSCS | Fitness Professional
Lakeview Chicago Personal Trainers
About
Jack is a Certified Strength and Conditioning Specialist who graduated from Central Michigan University. He has been training people since his last two years in college. After college he got hired on as a strength coach at a sports performance facility in Michigan. There he got the opportunity to train athletes from every sport including some NFL players and a few Olympic Figure Skaters. As much as he enjoyed his time there he knew he wanted to move to Chicago to further his career and also get back to chasing his dream of acting. After a brief training stint in China he can finally call Chicago home. He is looking forward to working with the other talented trainers at Orange Shoe as well as helping all of the people he gets the opportunity to work with.
Q & A
Q:

Why did you become a personal trainer?

A: When I was in high school I broke my collarbone. Seeing the many ways a fitness professional can help people to get better and become better versions of themselves inspired me to get into a career where I could do the same for others.
Q:

What has been one of your favorite client experiences?

A: Getting an injured post collegiate football player back to full strength before his first season of playing in the CFL where his team won the championship.
Q:

What is your proudest physical achievement?

A: Placing 2nd in Michigan's Strongest Man competition 18 months after an ACL reconstruction surgery
Q:

Why do you love Orange Shoe?

A: The personal relationships you can build with clients because of the smaller group environments that the training style creates.