Orange Shoe Personal Trainers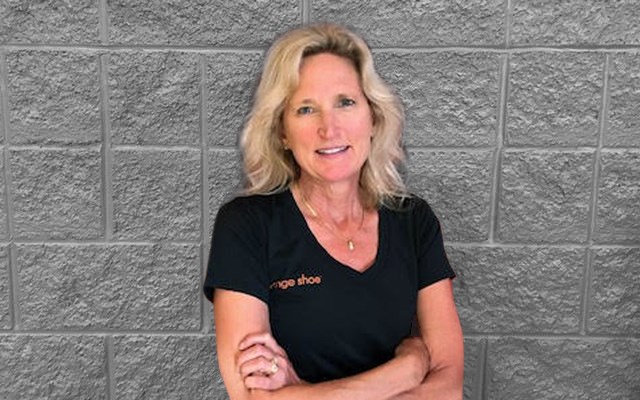 Jacki Watzke
CYT
Orange Shoe Ftichburg Yoga Instructor
About
A Madison native and long-time Fitchburg resident Jacki is an enthusiastic and caring Certified Yoga Teacher. She believes yoga poses are postures that re-balance the body. They bring strength to weak areas of the body: they bring softness to the tight spots. Yoga can give you a workout with the added bonus of a work-in. Yoga can be approached as a moving meditation with a deep connection of breath and movement. All bodies are yoga bodies and there is no "perfect" pose. Each individual can find his or her own health-enhancing way of practicing yoga. Her personal practice and teaching include; Power Flow Yoga, Gentle Flow Yoga, Core Yoga, and Yin Yoga. In addition to learning about Yoga she also enjoys learning about healthy eating, spending time in nature and most importantly spending time with her husband and two sons.
Q & A
Q: Why did you become a personal trainer?
A: I became a Yoga Teacher to share the joy of yoga. I strive to help students gain confidence, coordination, flexibility, balance, and strength through the practice of yoga: while meeting your body where it is each day without judgment. Each and everybody is a yoga body.

Q: What has been one of your favorite client experiences?
A: Comments like: "Today in class I found peace" and "My weekly yoga practice with you has given me focus, energy, and renewal"

Q: What is your proudest physical achievement?
A: Giving birth to two healthy sons and becoming a Certified Yoga Teacher in the second half-century of my life.

Q: Why do you love Orange Shoe?
A:Orange Shoe has a warm welcoming atmosphere. Everyone I meet is friendly and glad to be here.