Orange Shoe Personal Trainers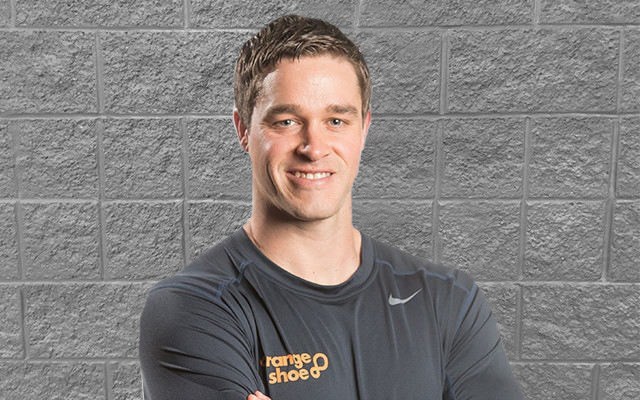 Jacob Spaeth
BS, ACE CPT, NSCA CSCS | Fitness Professional
Madison West Personal Trainer
About
As a coach's son, Jacob Spaeth grew up training so he could develop physically and become a competitive athlete. This created a passion for functional training that he is eager to share with others. Jacob believes if you want to look and perform like a professional athlete, why not train like one! As a Madison West personal trainer, Jake loves bringing a positive attitude to fitness, nutrition, and overall better health and he is excited to help you along the way of your fitness journey.
Q&A
Q: Why did you become a personal trainer?
A: I grew up loving sports and a coach for a father. Fitness was instilled in me at an early age and when my playing days were over I had all kinds of knowledge to share.

Q: What has been one of your favorite client experiences?
A: A 25-year-old woman signed up to train with me to improve a bone density disorder she suffered from. With lots of determination, she was stronger and lost 25 lbs and took 2 minutes off her mile time.

Q: What is your proudest physical achievement?
A: I played college baseball and I performed well enough to play on scholarship at the University of Dayton. I was the 1st team All-Atlantic 10 center fielder my senior year.

Q: Why do you love Orange Shoe?
A: My goal as a trainer is to help in any way I possibly can. We understand at Orange Shoe that not everyone does things the same way. We will only do what's best for you.