Orange Shoe Personal Trainers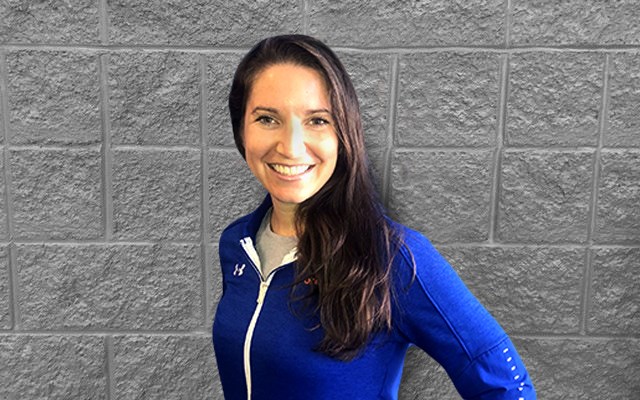 Janelle McCann
NASM, RYT | Fitness Professional
Personal Trainer Brookfield
About
Janelle is a NASM certified personal trainer and a certified 200 hr RYT. Janelle started her fitness journey with her passion for running, which conditioned her to push beyond her own mental and physical limits. Practicing yoga has brought balance and peace of mind. Janelle's philosophy for training is about intentional design; shaping your body and mind based on the practices and habits that you form. Janelle looks forward to sharing her love of movement and mindfulness with you.
Q & A
Q:

Why did you become a personal trainer?

A: I became a personal trainer because I want to help people take control of their health and well being. I am interested in helping people feel good and move efficiently in their bodies whether that's linked to an aesthetic, functional, or performance goal. Your body is your vehicle in this world and how you take care of it shapes the experiences you have. I don't want to see your health get in the way of you living your best life.
Q:

What has been one of your favorite client experiences?

A: One of my favorite client experiences was running across the finish line with my client, in a tutu, at the Super Hero 5K. As a teacher, and mother of two, it was challenging for her to put herself first and take time to exercise and eat right. With the right practice, planning, and coaching she was able to make progress towards her fitness goals. Finishing the race under her goal time was something she never thought she could achieve. I love helping my clients find balance in their lives, make progress, and succeed in their goals.
Q:

What is your proudest physical achievement?

A: My proudest physical achievement was able to comfortably go on 10 to 12-mile hikes every day for a week in the Rocky Mountain National Park with my husband. I am proud that my level of conditioning allows me to experience nature in a way that might otherwise be inaccessible.
Q:

Why do you love Orange Shoe?

A: I love that Orange Shoe takes the guesswork out of exercising. If you come in and show up you will get a good workout. Workouts here are efficient, fun, and thoughtfully programmed. You don't need to worry about if you are going to see results or feel better from your exercise routine. All that work has been factored in for you, just show up and give it your best!