Orange Shoe Personal Trainers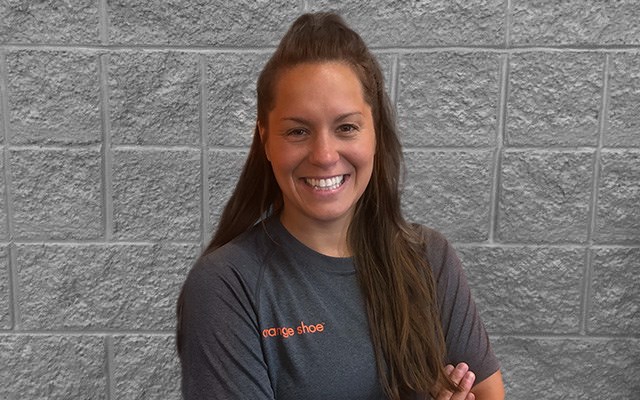 Jenna Schulz
Awarded best of Madison silver, PN1 | Fitness Professional
Sun Prairie Personal Trainer
About
Jenna was born and raised in WI and is excited to be in the Sun Prairie area after living in the Panhandle of Florida for the last few years. She is excited to have the opportunity to work in the custom fitness arena and help clients get stronger and closer and closer to their fitness goals. She has a contagious energy and keeps training fun and exciting while getting you sweaty and feeling accomplished!
Q & A
Q:

Why did you become a personal trainer?

A: From a young age, I was always playing sports and running around. I watched my oldest sister do so many amazing things and thrive and work so hard in her fitness life, it was always such an inspiration to me. I have always loved helping people. Being able to be a part of a change in someone's life and making them feel amazing in both their mind and body is my favorite part of personal training.
Q:

What has been one of your favorite client experiences?

A: I worked with a woman who was almost immobile. Once a week I would pick her up from her house, bring her into the studio and put her through a workout tailored to her abilities. We would do things that most of us take for granted, a simple squat, stretching, or even just walking on the treadmill. Being able to make her laugh, feel accomplished in her moves, and progressing to be more mobile and move on her own without assistance was amazing! She said she felt the best she had felt in such a long time! It was an amazing relationship and bond we created through out it as well.
Q:

What is your proudest physical achievement?

A: It has always been a struggle of mine to gain weight, so within this past year, I focused on trying to figure out what works for my body, nutritionally and physically - I have been able to gain 15lbs of healthy weight that has felt great on body and mind.
Q:

Why do you love Orange Shoe?

A: I love Orange Shoe because as soon as you walk through these doors, you feel welcome - always smiling faces and immediately feel a part of this amazing, fun, and friendly environment. Everyone works hard and pushes each other.