Orange Shoe Personal Trainers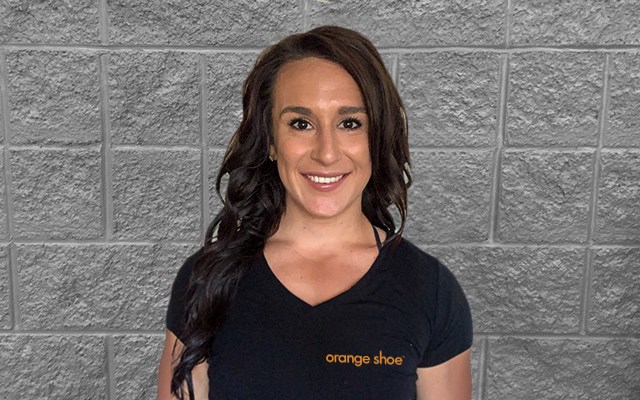 Jennifer Gaeding
MS | Fitness Professional
Madison area University Ave Personal Trainer
About
I grew up in Hartland WI with my parents, older sister and younger brother. I grew up doing plenty of sports such as gymnastics, competitive cheerleading and lacrosse but I really excelled at competitive cheer. I was in various teams for 13 years and even cheered 2 years in college. I have a natural competitive instinct, so I found bodybuilding and powerlifting shortly after which I am still active in today. I compete in the figure division and am an internationally elite ranked powerlifter. My passion for fitness was evident when I was young because of the sports I was involved in, so I knew when I went to college this was the industry I wanted to be in. I earned my bachelors degree at Illinois State University in Kinesiology- Sport Management with a minor in Coaching, and went immediately on for my master's degree, also from Illinois State, in Psychology of Sport and Exercise Science. I came to Madison after graduating from graduate school and live with my very active rescue dog, Zoe!
Q & A
Q:

Why did you become a personal trainer?

A: I became a personal trainer because I wanted to share the knowledge and passion I have for fitness and health with everyone I can. I love building relationships with my clients, seeing them progress over time, and celebrating all the wins along the way- no matter how big or how small. Fitness shaped my life in so many ways, so being able to provide that to someone else is truly my dream job!
Q:

What has been one of your favorite client experiences?

A: One of my favorite client experiences was training a female client who was preparing to take her physical readiness fitness test to be part of a police force. She had never strength trained before and had to bench press her body weight as part of the test. We worked together for a few months leading up to the test and she not only passed with flying colors, but she was so confident going into the test. It was very cool to see how much training impacted her not only physically, but mentally.
Q:

What is your proudest physical achievement?

A: My proudest physical achievement is when I competed in Miami in power lifting at a very big meet and won my weight class and placed in the overall best lifter category with a total of 1267, which means I squatted 518 lbs, bench pressed 248 lbs, and dead lifted 501 lbs. It was the first meet I squatted and dead lifted 500+ at the same meet, which was my goal.
Q:

Why do you love Orange Shoe?

A: What I love about Orange Shoe is the individualized approach it takes to fitness and training. I don't believe in a one-size-fits-all method and love that we as trainers have the ability to train our clients based on their own personal goals, needs, and ability levels. No two clients are the same, so your fitness shouldn't be either