Orange Shoe Personal Trainers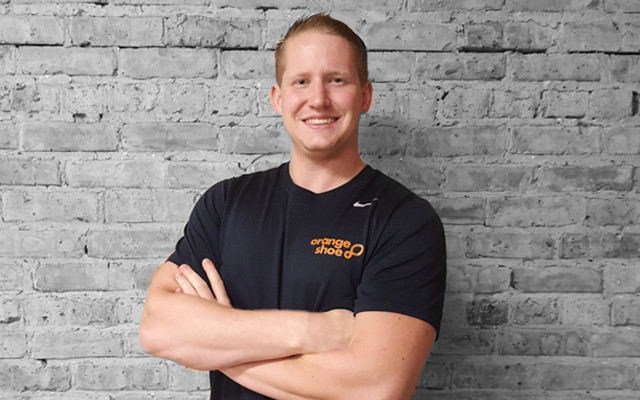 Ken Fron
BS, ACSM, BCTMB | Fitness Professional, Massage Therapist | Co-Owner
Lakeview Personal Trainer
About
Ken Fron is a graduate of the University of Illinois at Chicago in Exercise and Fitness and a Board Certified Massage Therapist. Ken started his interest in fitness through his career in gymnastics. He grew up under the motto "A Sound Mind In A Sound Body." A person should exercise their mind as much as they exercise their body, both are important. Gymnastics taught him a way of exercising utilizing the fundamentals of body weight and plyometric training. He also enjoys playing volleyball. As a Lakeview personal trainer, he looks forward each and every day helping individuals who wish to make exercise and health a part of their life.
Q&A
Q: Why did you become a personal trainer?
A: To help those looking to make a change and reach the next step in the health and fitness.

Q: What has been one of your favorite client experiences?
A: Seeing the pride and joy of a client when after months of strength training with us, was able to decrease his race times for running and doctor took him off blood pressure medication.

Q: What is your proudest physical achievement?
A: Winning All-Around 1st Place Level 7 at a National Gymnastics Meet

Q: Why do you love Orange Shoe?
A: The Personalization. We focus on each individual's unique needs and goals for health and fitness. Through this, we build great relationships with our clients.