Orange Shoe Personal Trainers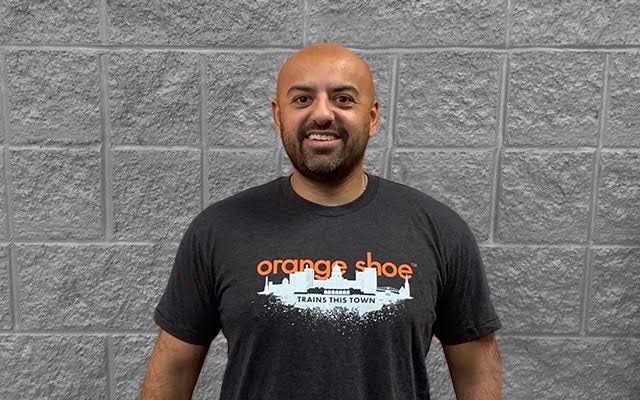 Nabeel Qureshi
MBA, NASM-CPT | Fitness Professional
Personal Trainer Madison
About
Nabeel Qureshi is originally from Chicago, IL and became a Madisonian in 2013. While a former athlete, Nabeel began his fitness journey in 2022 after passing his NASM-CPT in 2022. Nabeel is a dual major in Finance and Marketing from the University of Illinois at Chicago. In addition, he completed his Executive MBA at UW Business School. Nabeel believes individuals are limitless and continues to challenge himself and those around him!
Q & A
Q:

Why did you become a personal trainer?

A: I came across an alarming statistic showing that 72% of society is overweight or obese. I wanted to help people become a better version of themselves physically, mentally, and emotionally.
Q:

What has been one of your favorite client experiences?

A: I had a friend who was divorced and had his life fall apart. I helped him get back on his feet by getting back into the gym. After he had a consistent regimen, healthy eating habits, and attainable goals - he turned his life around.
Q:

What is your proudest physical achievement?

A: Completing my firefighter certifications in Wisconsin.
Q:

Why do you love Orange Shoe?

A: The people and the way Orange Shoe personalizes each routine for each client.