Orange Shoe Personal Trainers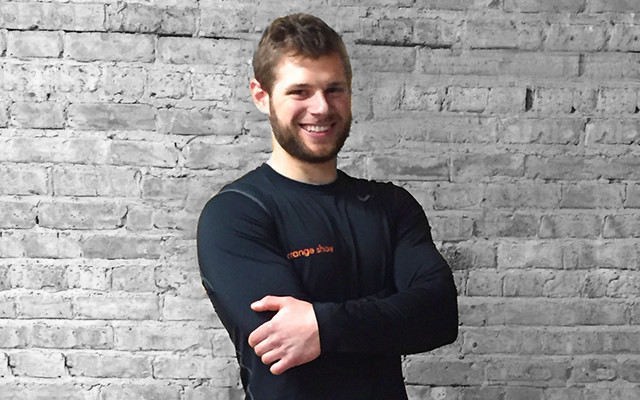 Paul Rogus
BS, CSCS, Co-Owner Fitness Professional
Andersonville Personal Trainer
About
Paul is a graduate of Carroll University in Wisconsin, where he received his bachelors in Exercise Science and completed all of his didactic coursework in the school's physical therapy program. However, it became evident fitness and wellness is his first passion while performing physical therapy clinical internships. As a co-owner of Andersonville and a personal trainer, he is ecstatic to be part of the Orange Shoe team! Paul is a Certified Strength and Conditioning Specialist (CSCS) who has strong passions for food, sports, travel and helping people achieve their fitness and health goals.
Q&A
Q: Why did you become a personal trainer?
A: Being an avid fan of fitness and helping people, it was a no-brainer.

Q: What has been one of your favorite client experiences?
A: Having one of my clients make the Chicago Blackhawks Ice Crew Team and holding her position for five years.

Q: What is your proudest physical achievement?
A: Lifting a combined total 1,060 lbs. between the deadlift, squat, and bench press.

Q: Why do you love Orange Shoe?
A: Being a part of this community does not even feel like I am at work!