Orange Shoe Personal Trainers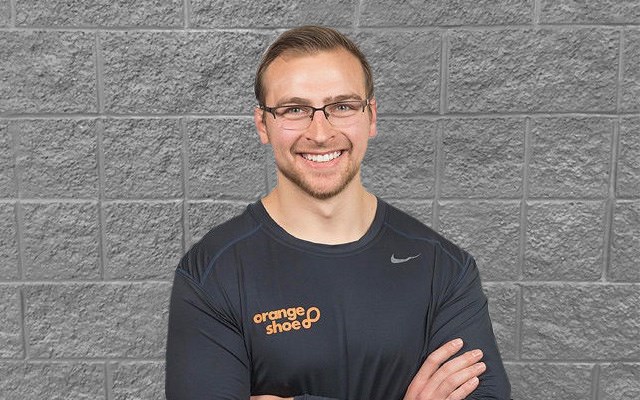 Ryan Borgardt
BS, NSCA-CPT, XPS, XFS | Fitness Professional
Madison Downtown Personal Trainer
About
Ryan Borgardt's passion for fitness grew from his athletic experience and joy training each year to improve his physical performance. Ryan earned his Bachelor's of Science Degree in Exercise and Sport Science from the University of Wisconsin-La Crosse, where he also worked as a Personal Trainer and Sports Performance Intern. After college, Ryan moved to Phoenix and earned his Performance Specialist and Fitness Specialist Certifications while interning at EXOS. Over the last three years, Ryan has trained many different type of clients with awesome and inspiring goals. If you're driven to improve your own life and physical performance, Ryan wants to walk alongside you as your Madison West personal trainer!
Q&A
Q: Why did you become a personal trainer?
A: I have always thought of the gym space as a refuge. I wanted to contribute to the positive environment that a gym can become for a person looking to improve their own life.

Q: What has been one of your favorite client experiences?
A: Helping a client of mine achieve her first body weight pull-up in her life!

Q: What is your proudest physical achievement?
A: Hiking and descending canyon trails in Utah and Arizona, despite my overwhelming fear of heights.

Q: Why do you love Orange Shoe?
A: The community here welcomes everyone, and the people here experience real and sustainable change in many different aspects of their lives.