Orange Shoe
Personal Trainers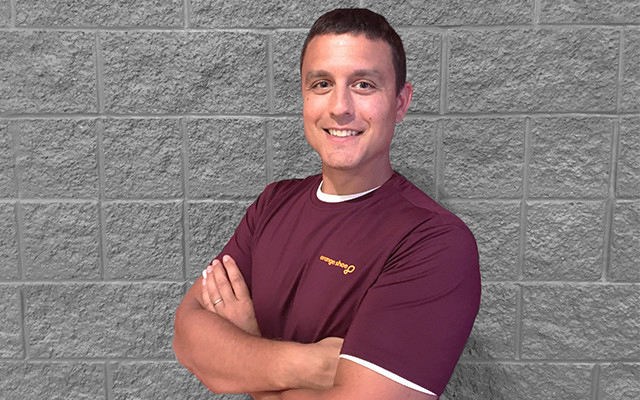 Scott Michel
BS, CSCS, Managing Partner | Fitness Professional
Brookfield Owner and Personal Trainer
About
Scott started his career with Orange Shoe after graduating from UW – La Crosse with an Exercise Sport Science degree and a concentration in Strength and Conditioning and a degree in Education. Scott has been with the Orange Shoe family since 2004 and when he's not helping clients as a personal trainer in Fitchburg, at the gym or running the business, he enjoys spending time with his wife and four kids in and around Madison! Scott enjoys any opportunity to create a new memory with his family and friends.
Q & A
Q:

Why did you become a personal trainer?

A: I really enjoy teaching and coaching people to become better, whether that be fitness or any other aspect of their life.
Q:

What has been one of your favorite client experiences?

A: Watching one of our clients recover from knee surgery weeks ahead of schedule. She credited her quick recovery to the training she had done at Orange Shoe.
Q:

What is your proudest physical achievement?

A: Surviving the birth of our twins, hey it was tough for me!
Q:

Why do you love Orange Shoe?

A: I really enjoy the people we work with, both our team and our clients. We get to challenge ourselves and our clients to always take that extra step outside our comfort zones. That's where all success begins.