Orange Shoe Personal Trainers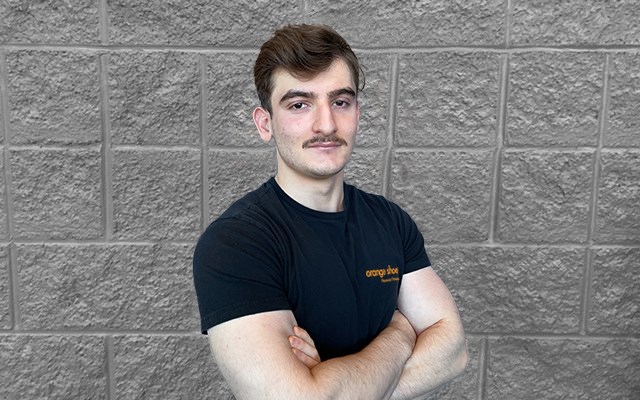 Shukri Shabani
AS, ACE | Fitness Professional
Personal Trainers Fitchburg/Madison Area
About
Shukri started his fitness journey in the high school weight room. After falling in love with fitness, he attended the Fitness and Wellness program at Madison College. While there, he got his American Council of Exercise certification. When it comes to working with clients, Shukri's main goal is to help make good experiences and create enjoyable workouts for everyone.
Q & A
Q:

Why did you become a personal trainer?

A: I want to give people positive experiences when it comes to working out.
Q:

What has been one of your favorite client experiences?

A: It's the day to day interactions with clients.
Q:

What is your proudest physical achievement?

A: I benched 225 for 5 when I was 17.
Q:

Why do you love Orange Shoe?

A: Orange Shoe provides a safe and welcoming space for both trainers and clients.