Orange Shoe Personal Trainers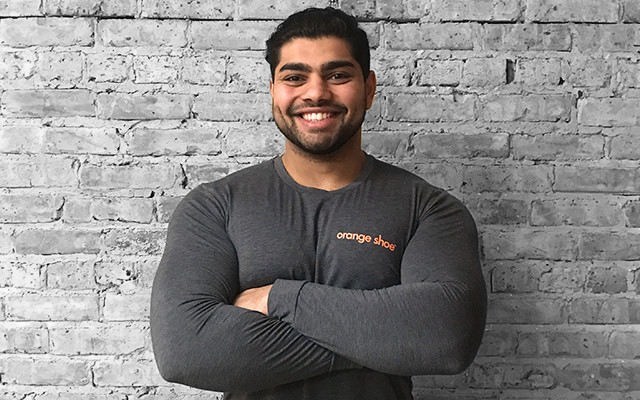 Talha Sajjad
BS, ACSM CPT, | Co-Owner, Fitness Professional
Park Ridge Personal Trainer
About
Talha found his passion for fitness while pursuing a BS in Bioengineering at the University of Illinois at Chicago. Being an athlete most of his life, staying active was always a way of life. He started training professionally in 2014 and decided to make that his career. He is a nationally certified Park Ridge personal trainer through the American College of Sports Medicine. His passion for fitness is fueled by helping his clients achieve their goals and feel more comfortable in their own bodies. Talha is most likely found in the gym or binge-watching a TV show on Netflix.
Q&A
Q: Why did you become a personal trainer?
A: To help people achieve their goals and be more comfortable in their own bodies.

Q: What has been one of your favorite client experiences?
A: It would have to be a tie between helping a 78-year-old veteran gain his mobility back through training and making a 40-year-old mom get comfortable with strength training to achieve the body type she's always wanted.

Q: What is your proudest physical achievement?
A: Losing 64 pounds and transforming my body from 222 pounds and 25% body fat to 158 pounds and 14% body fat.

Q: Why do you love Orange Shoe?
A: I love Orange Shoe Personal Fitness because it really emphasizes the personal aspect of training, making sure to create programs that will directly help clients achieve their goals successfully.