Orange Shoe Personal Trainers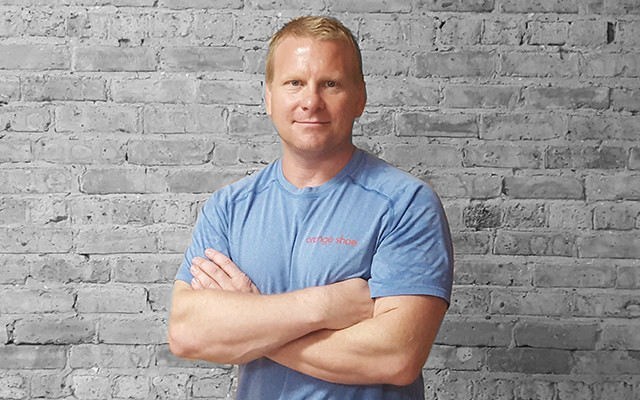 Wade Anderson
MS, IFPA-CPT | Co-Owner, Fitness Professional
Lakeview Personal Trainer
About
Being competitive, active, and staying healthy has been Wade Anderson's mantra since he was young. He has been an athlete all of his life, from wrestling at Iowa State University to competing in Mixed Martial Arts tournaments and triathlons later in life, to playing tennis most recently. Wade is certified as a Lakeview personal trainer, sports injury specialist, and in performance nutrition, and has a Masters of Science in Applied Exercise Physiology. Wade has been self-employed as a personal trainer for over a decade. He has partnered with Orange Shoe Personal Fitness because Orange Shoe's philosophy is similar to his own: do everything better, from living to working and everything in between. When Wade is away from personal training, he enjoys spending time with his daughter and living life to its fullest, wherever that takes him.
Q&A
Q: Why did you become a personal trainer?
A: I became a personal trainer because I love helping others achieve their goals. I also know that I need to be on the move doing different things and I would go crazy locked in an office all day!

Q: What has been one of your favorite client experiences?
A: I had a client lose over a 100lbs in one year. She completely transformed her life and I was delighted to be part of the transformation.

Q: What is your proudest physical achievement?
A: Receiving a scholarship to wrestle for Iowa State University

Q: Why do you love Orange Shoe?
A: I love working in an atmosphere with like-minded health professionals. We're always having fun while working as a team to help our clients achieve their health and fitness goals.