We're all on the same team! No one wants to see you succeed more than we do.
That is why Orange Shoe provides multiple forms of support to help you and your Orange Shoe franchise succeed. And Orange Shoe doesn't stop providing support once your franchise opens—Orange Shoe continues to support you as your franchise grows through on-demand business coaches, team conference calls, training seminars, and marketing support. We are committed to your success—no agenda, no ulterior motives—and are truly committed to your bottom line.
Here is what you can expect from the Orange Shoe brand: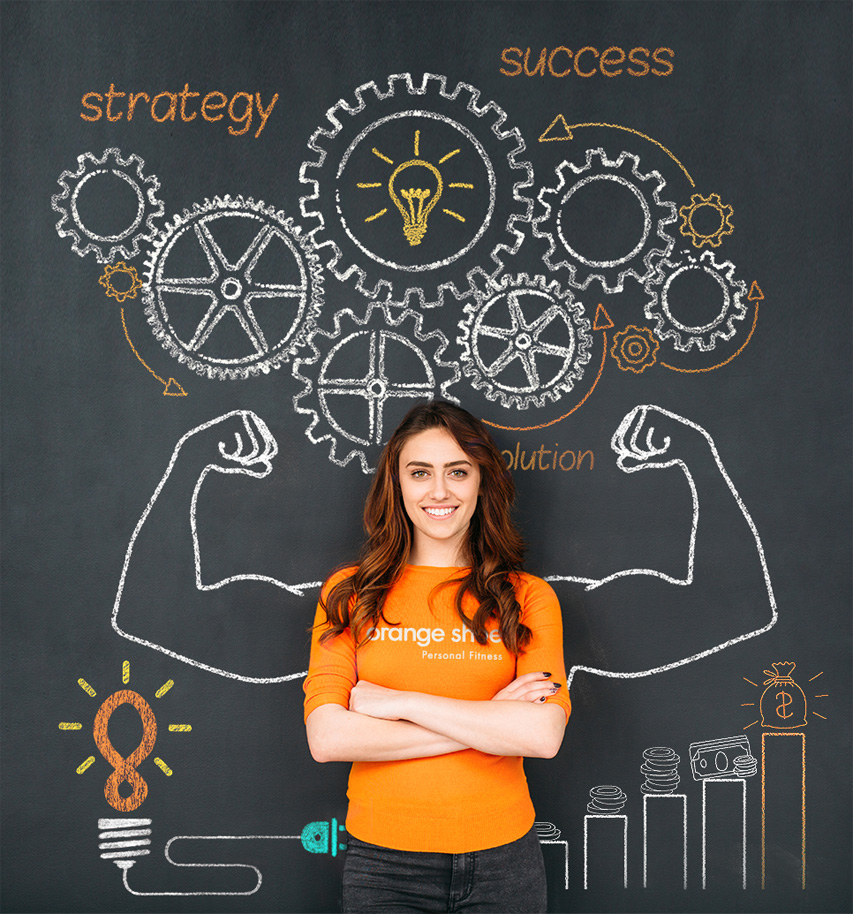 Site and lease negotiations.
Orange shoe helps you locate and build your franchise. We help in site selection by identifying geographies matching the franchise demographic. Next, we assist in lease negotiations, space design, finish selections, and equipment purchases, while providing guidance in selecting the right contractors for your build out.
Orange Shoe partners with some of the best commercial real estate professionals in the country and we pass these partnerships along to you.
Leverage our purchasing power.
As part of the Orange Shoe franchise system, you'll enjoy significant price breaks with various vendors. Leveraging our negotiated prices will reduce your initial investment and help you become profitable more quickly. We've negotiated the best prices for everything you will need to properly equip your new Orange Shoe franchise.
Training.
As a new franchise partner, you'll participate in a four-week training program. This includes:
Training at the Orange Shoe Personal Fitness Training Center in Madison, WI
Hands-on management experience in an existing franchised location
Web-based training
Ongoing operations support.
We'll provide you with the organizational backbone and proven systems to help build and run your business. The moment you are part of the Orange Shoe franchise system, you are assigned an Orange Shoe business coach. Your business coach is committed to making your studio as successful as possible, and will be right beside you to provide guidance and answers when you need them most. Once you open your Orange Shoe franchise, Orange Shoe continues to provide ongoing training—including:
Program development
Marketing assistance
Business management training
Technical training
New-hire training
From day 1 to day 5001 and beyond we are here with you every step of the way with our proven, long-term support systems.
Sales and marketing support.
Our marketing plan is designed to attract our unique target market. We've created a powerful brand, proven marketing materials and an authoritative web presence. We'll teach you how to use these resources to bring people through the door, providing you with the tools and training to turn prospects into clients.