Personal trainer for seniors.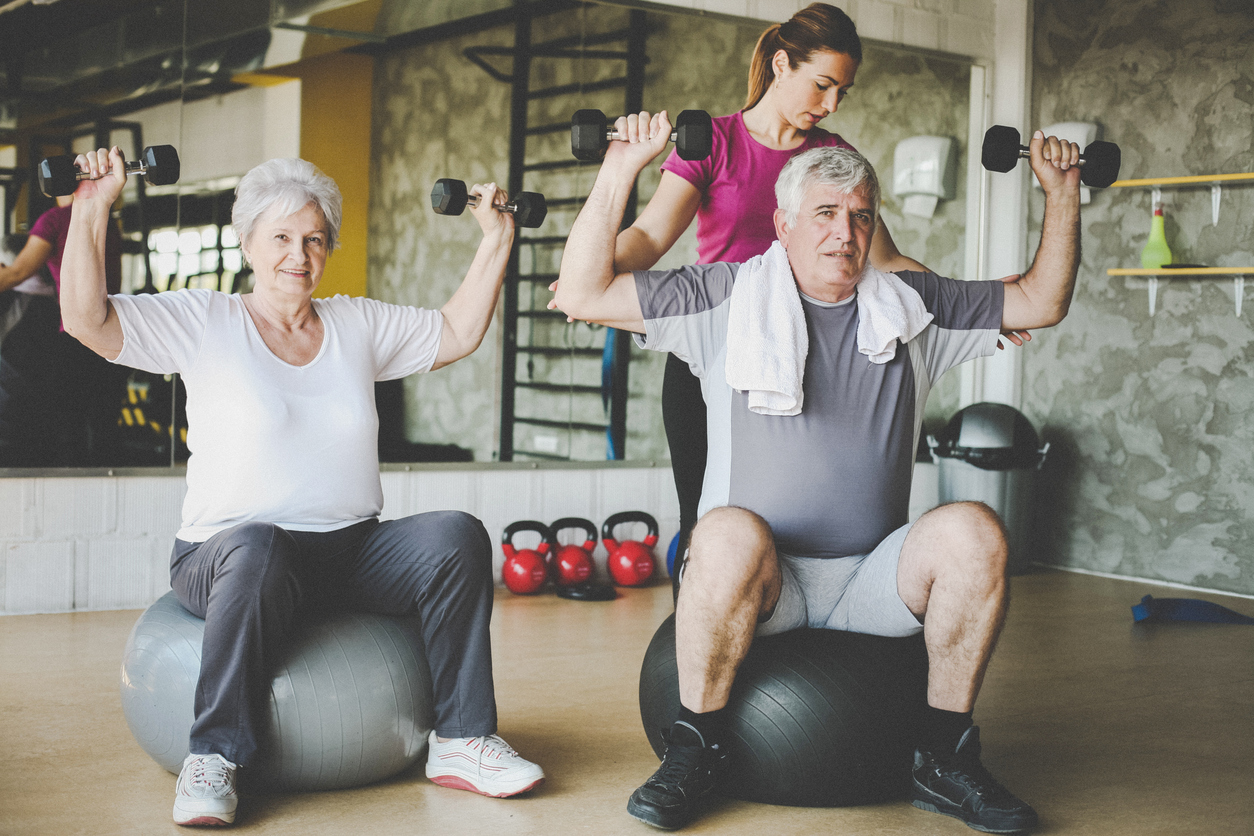 As your body ages, movements that were once easy become increasingly difficult. Jumping and bending down can start to feel more like nightmares. Playing on the floor with your grandchildren fills you with the fear you won't be able to stand up on your own. Orange Shoe personal trainers for seniors help you defeat your fear of movement and participate in your favorite activities for years to come.
Don't buy into fitness industry brainwashing that you can't get in shape at your age. Orange Shoe knows you can improve your health and fitness at any age. Our personal trainers for seniors work with you to establish fitness goals from walking up stairs without joint pain to improving balance to running a marathon. We get to know you and your current fitness levels before designing a personalized exercise plan to help you dominate your goals, including:
Alleviate hip/knee/joint pain
Strengthen muscles
Increase flexibility
Improve balance
Orange Shoe personal trainers are fully certified in helping elderly clients avoid injury by performing each exercise safely and effectively. You'll always have your trainer's undivided attention. Train at your nearest studio or have one of our in-home personal trainers bring the workout and equipment to your home. Whatever your fitness preferences and goals, Orange Shoe personal trainers help you master your DNA and improve your quality of life.
Get started today – contact the personal trainers for seniors at Orange Shoe Personal Fitness!
Find your Orange Shoe studio
Orange Shoe Personal Fitness has many locations in Wisconsin and Illinois. Each studio is a welcoming, supportive environment to help you become your best self. Reclaim your health today at your local personal training studio!
Chicago Area
Madison Area
Milwaukee Area