Orange Shoe Personal Trainers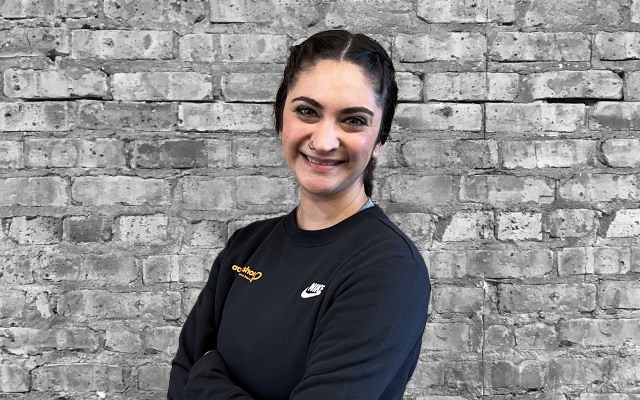 Elizabeth Ebrahimy
NASM, BS | Fitness Professional
Andersonville personal trainer and small group fitness instructor
About
Elizabeth is a graduate from Portland State University in Oregon, where she received her Bachelors of Science in Health Science pre-physical therapy. After working as a rehabilitation aide for two years, Elizabeth decided to take her passion for health and fitness to the next level and became an NASM Certified Personal Trainer. Growing up as a dancer and an avid track and field athlete, Elizabeth has always been passionate about movement and exercise. She values the fact that all bodies are unique and require an individualistic approach to enhance body awareness and improve overall health. She is excited to be a part of the Orange Shoe team!
Q & A
Q:

Why did you become a personal trainer?

A: I wanted an opportunity to share my passion for fitness with others and work side by side to help them achieve their goals.
Q:

What has been one of your favorite client experiences?

A: Hearing a client say that through proper exercise they were able to alleviate all of the pain in their back and are living a much healthier and happier lifestyle.
Q:

What is your proudest physical achievement?

A: Starting ballet in high school with barely any training, and continuing for years after in multiple different styles of dance.
Q:

Why do you love Orange Shoe?

A: I love the sense of community. Everyone is so welcoming and genuinely enjoys spending their time here.